Wenning Foods' reputation for high quality is reflected in the brands we sell and deliver, including a full line of deli meats, condiments, canned fruits and vegetables, soups and sauces, canned juices, prepared foods, seafood, and of course the Jersey Shore's Most Famous Hot Dogs:

- Schickhaus Hot Dogs and Meats
- Sabrett Hot Dogs
- Hormel Deli Meats
- Sweet and Hot Italian Sausage
- Hatfield Meats
- Premium Roasted Deli Turkey
- Wenning Layer Bacon
- Celentano Eggplant Cutlets
- Full line of Nina Tomato Products, Olive Oils and Pastas
- Simplot/Moores French Fries, Onion Rings and Mozzarella Sticks
- Sorrento Cheese
- Finlandia Swiss Cheese
- Land O Lakes American Cheese
- Hunts Ketchup
- Heinz Ketchup and Sauces
- Le Gout Soups and Sauces
- Hellmann's Mayonnaise
- Gulden's Mustard's
- Sauer Kraut
- Grey Poupon Mustard
- Salad Dressings
- Tartar Sauce
- Cooking Sherry
- Vinegar, Oil, Olive Oil
- Barbecue and Teriyaki Sauces
- Sugar, Salt
- Pickles
- Flour Tortillas
- Wraps (Spinach, Garlic and Herb, Tomato, Plain, Honey Wheat, Jalapeno Cheddar)
- All types of spices (garlic powder, cumin, chili powder, etc.)
- All types of pastas (penne, bow ties, lasagna sheets, etc.)
- Pre-made pasta (pasta sheets, cheese ravioli, stuffed shells, etc.)
- Portion Controlled packets (salt, pepper, mustard, ketchup, salad dressings, bbq, tartar, etc.)
- Fresh Chicken (whole, cutlets, breasts, bone-in, parts)
- A full line of Pierce Frozen Chicken Products (wings, cutlets, etc.)
- Shortening and Oils
- Fresh NJ Eggs
- Canned Juices
- Canned fruits (pineapple, fruit salad, etc.)
- Canned vegetables (corn, green beans, carrots, pork and beans, beets, jalapenos, peaches, olives, apple sauce, etc.)
- Prepared Salads (potato, cole slaw, macaroni, chicken, tuna, seafood, egg, shrimp)
- A large assortment of seafood (fresh frozen and breaded shrimp, scallops, clam strips, langostino, softshell crabs, mussels, etc.)
- A Full Line of Uncle Bud's Famous Spices and Nuts
- Cleaning and Paper Products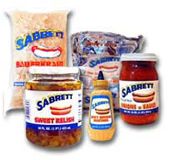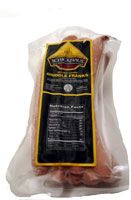 Sabrett All Beef Franks Condiments Schickhaus Hot Dogs

The Jersey Shore's Finest Meats


For a complete list, please contact a Wenning Foods salesperson.

We hope you keep us in mind when ordering for your business, home or next large event. We accept walk in business Monday through Friday, 7am-4pm, and Saturday 7am-2pm.

Wenning Foods ships to all 50 States! For info
on Shipping, call our main number below and
ask for "Scott."


For quick deliveries or to inquire about opening an account,
please call us at 732-222-3085 24 hours a day.